Learning to swim as an adult is hard.
Feeling competent as an open water swimmer is actually harder.
Now there is a book to walk you through it all.
Mark Fromberg has coached and supported hundreds of newbie swimmers over the last decade in their quest to complete Canada's largest and longest running open water swim, the annual Across The Lake Swim (ATLS) in Kelowna, BC.  Now, for the first time, all of the pre-event swim coaching principles and practice exercises demonstrated by coaches to prepare for the ATLS are sequentially assembled in one easy-to-read book, to ease your way into the open water environment.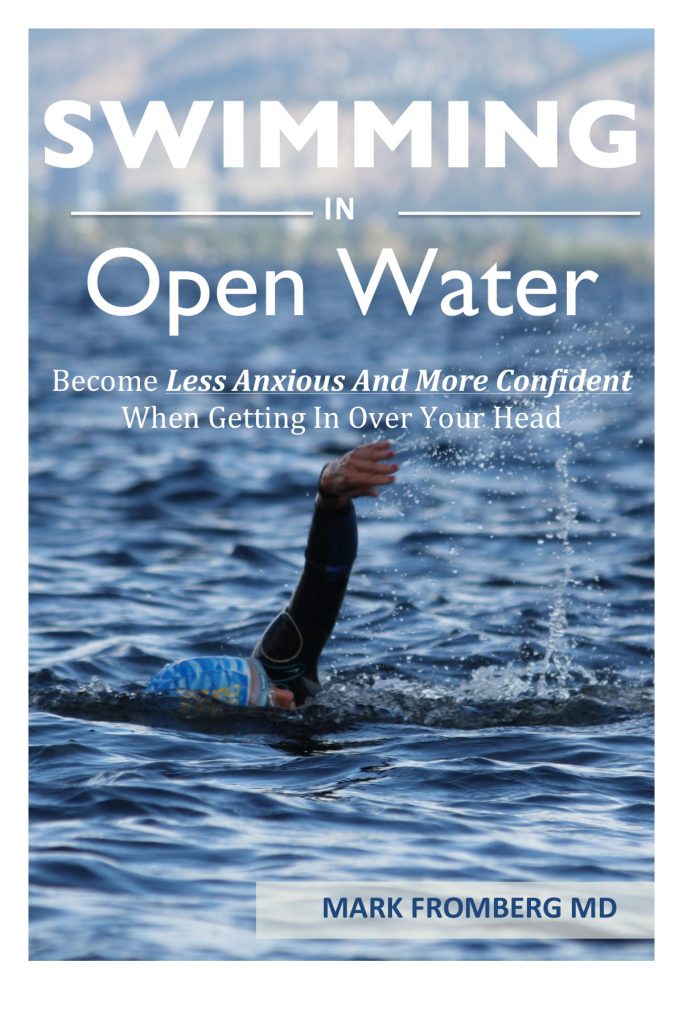 Every year, thousands of swimmers add an open water swim to their bucket list... and succeed.
You can too.
That is a great book, very thorough. Also, being a retired technology/project management kind of guy I very much appreciated the structured approach you took.
I was surprised to see your suggestion on a "humming exhale". I thought I invented that! I find it key to relaxing my breathing and getting rhythm.
Gerry M.
Great stories and info! Nicely done!
Brent S.
Choose your favorite format
It's only a book, but it comes in two formats.
Wanna quick peek?
A couple of excerpts from the book were published recently on Medium.com--click the link below.
Paperback
Small enough to fit into your swim bag, with 135 pages of stories and practice drills to get you ready for open water.
Kindle Ebook
Downloads in an instant, readable on almost any device with the free Kindle app. Cheaper than your morning coffee!