It is a sobering reality if you do not know why.  This book outlines the physiological principles that you need to know to stay alive in open water.
*Almost 100 open water swimmers have been documented to have died in the swim portion of a triathlon since 1985.
Death and Cardiac Arrest in U.S. Triathlon Participants, 1985 to 2016: A Case Series.  Harris KM, Cresswell LL, Haas TS, et al.  October 17, 2017. Ann Intern Med. 2017;167(8):529-535.  DOI: 10.7326/M17-0847.
There is no review like this.
After many years of providing medical support in Ironman medical tents, author Mark Fromberg has collected a wealth of experience of what can go wrong in open water swims and endurance events. In the last decade, he has researched all the known deaths in the swim portion of a triathlon in North America, and reviewed the medical literature on all the possible mechanisms that might put swimmers at risk in open water–some 18 different mechanisms have been elucidated. His first book outlined some of his own mis-adventures in open water.
Available in late Spring 2018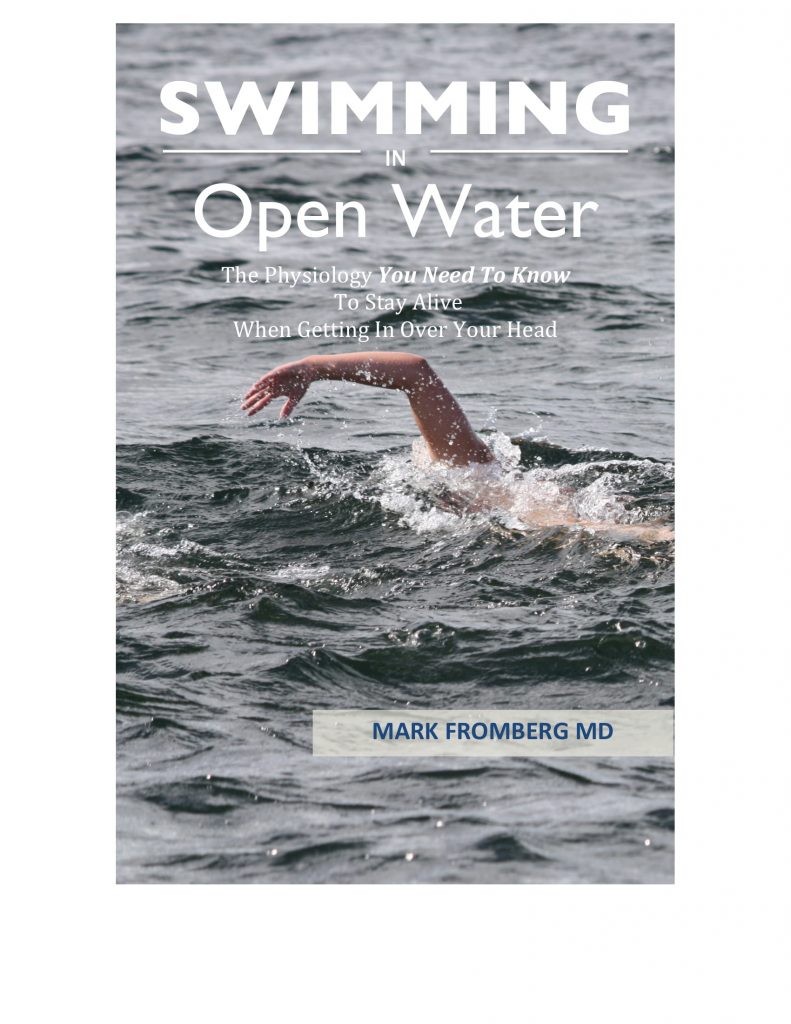 Be the first to review this book, and it will be published here!
Choose your favorite format
Have a look under the hood, or select either the eBook or the paperback version
Excerpt
Check it out the first section (Part 1) from the book here!
Paperback
Released in May 2018. Easy to read, start almost anywhere! Tons of references to enhance your deeper understanding of your physiology in open water.
Kindle eBook
Instant download, works on any device with the free Kindle app